Easily Generate Customized Reporting, Specific to your Unique Company.
LinesPay's smart Reporting Features allow you to develop all essential reports required for any organization. It can also generate customized reports based on unique and specific requirements, allowing you to analyze data with better, efficient visualization.
Role Based Dynamic Dashboard and Analytics features
Module Wise Dashboard provision

Custom Portlet and Info Card provision

Customizable Dashboard creation

Role Based default Dashboard

Multiple Dashboard provision

Dashboard Switching Facility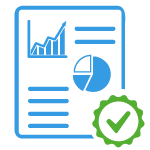 Organized Reporting Tools
Generate your own desired way of viewing each reporting list. Makes report handling easier and userfriendly for anyone within the organization.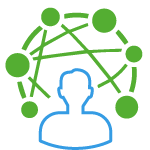 Team Support
Create own style of reports, featuring the grouping of data. View any kind of report from various perspectives. Easily create different types of reporting under different serial numbers, sections, department or group.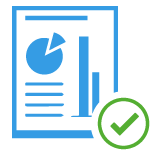 Aggregation Support
LinesPay users can create and view different aggregations and filters on their required data. The report generator allows three types of aggregation: aggregation on tables, aggregation on groups and aggregations on multiple groups.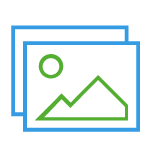 Report styles & configuration
Configure the style, design, and pattern of reporting to your own liking. Create a simple and pure view of each report, highlighting the importance of analysis within your organization.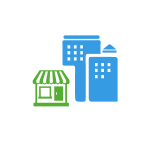 Dynamic Data Formatting
Change all data attributes within a report such as a header, date, and numeric values. JavaScript attribution is complex. With LinesPay, reporting looks stylish and allows each report to be dynamic and gripping.

Schedule a Live Demo
Get a free practical demonstration of LinesPay today.
Simply click below, or click here to Contact Us