The RMG-Based HR Solution that Follows the Standard Curriculum of Bangladesh Labour
Ready Made Garments employ strict requirements for organized standard analysis, something LinesPay can easily provide from within the system. This allows perfect reporting of individual employees and labour, developing a stronger workforce in your organization.

The Robust and Organized HRM Solution

BGMEA & Compliance Compatible
LinesPay follows all standard rules and regulations set by BGMEA and complying fully to provide healthy HR maintenance in an organization

Dynamic Attendance & Shifting
With multiple ways to manage attendance procedures, easily manage all shifts & noted overtime. LinesPay can automatically generate working shift data, providing organized visibility within the dashboard

Multilingual Reporting & Analysis
Smart features allow all reports to be available in multiple languages. Easily translate from English to Bengali & back again from Bengali to English.

Portal Management
LinesPay gives the ability to create essential portals such as an employee portal, management portal, buyers portal, administrative portal, and time-keeper portal. This amazing portal management allows simple user access control.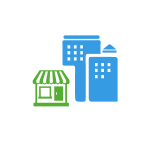 Attendance Device Integration
Retrieve all attendance data automatically through any device which is integrated into the application. Biometric and facial detection are even possible to collect data, allowing faster collection of real-time information.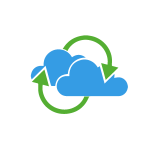 General Payment Activities
In accordance with current Bangladesh Labour Law, all reporting, payslips, and payment procedures are generated and served within the application. This means everything in the LinesPay application to be perfectly legal and compliant.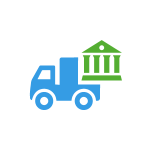 Shift Interchanging
Time shifting of employees can be smartly adapted from the application for specific working time shifts. Easily replace one form of labour with another shift, in absence of any employees. Create a strong workforce with simple and fast shift swapping by LinesPay.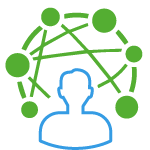 Consecutive Absent Analysis
Easily judge if you need to take action for a specific employee's continuous absence. In-depth analysis of LinesPay's reporting features helps keep track of any employee within the central dashboard of the application.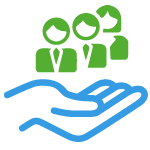 Labor Status Visibility
Filter on a department to view how many employees are assigned per project using Man Power Status Reporting. LinesPay can smartly differentiate between any present labour running and estimate labour future requirements for the future.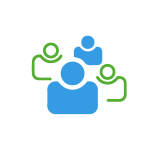 Salary Incremental Benefits
Manage all salary increments & employee benefits using a general formula or percentage. This formula is compliant with Labor Law, generated by the application to obtain the value and actual increment of an employee salary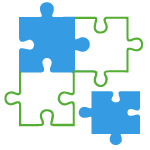 Employee Final Settlement
LinesPay can easily create and approve all final payments due upon an employee leaving the company. Smart analysis of the entire working period can be achieved in seconds.

Schedule a Live Demo
Go for a free practical demonstration in order to experience the user friendly platform of LinesPay