How to select a suitable Payroll software for Business
Payroll management is one of the longest running processes that most business go through and is continuous as it operates the core functionality of people management for any type of business.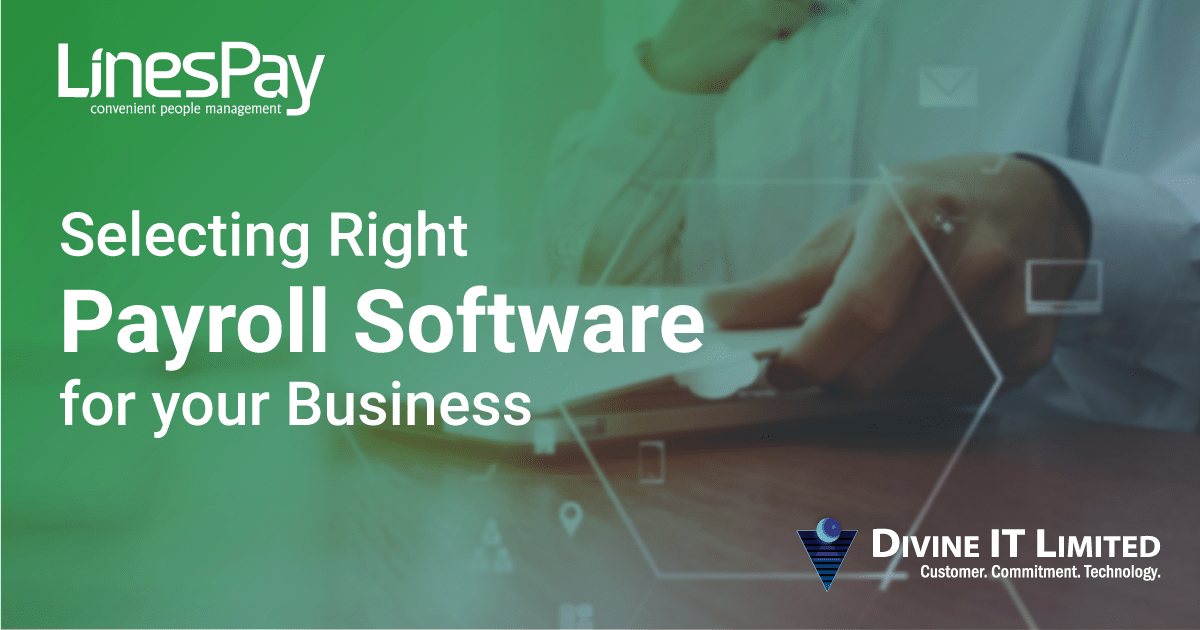 In order to operate the functionality, a better software is expected by most business owners which perfectly matches with the business type. So, difficulty arises to choose a suitable software as there is availability of various type of software provided by the local software companies. The most common factor that comes up in selecting payroll processing are the size of the business and the budget that you are expected to spent on purchasing a payroll software. Here are some of the critical and focusing area that you need to look at to build a better relationship with the chosen software provider & selecting a suitable payroll software.
Type of Payroll software:
Type of software defines the platform and technology you are going to be comfortable with and get benefit from while using. Generally, there are two kinds of payroll software. One is web based and other is desktop based. For a web-based system, access of internet is required as it processes information online and all the data is stored in a cloud as a backup. You can even use the web-based software in any computer or any mobile device. If the system crashes or gets wrecked, your information or data of payroll will not be lost since it is stored in cloud. Time to time updates will be provided by the software vendors automatically. Whereas in desktop-based software it is installed into your computer. All the information & data are stored into your desktop computer in the hard drive although you don't need internet connection for that. But if the system crashes or your desktop gets wrecked, then you need to buy new desktop and also you need to install the software again into the new computer. You need to check regular updates manually from the internet and chances of loosing data is higher in desktop-based software.
Understanding your needs & payroll features:
Essential features & understanding the business role is another important criteria that most business owners expect from a software vendor. Obviously, you will look for a suitable software that meets your business demand & functionality. Software provider has to be prepared with the knowledge of your business process as well as the capacity to serve any size of business whether smaller or larger enterprise. As there are various industries of business, each has individual or different business functionalities so you need to look out to those vendors who has the ability to serve the industry of business which you belong to and the ability of fulfilling all the needs of a business. Even considering the fact of asking the software vendors of what are the typical features or requirements that they serve generally to a customer so that you can compare whether it matches with your business process or not. By asking questions you can also determine the vendor's ability of customer services since you are going to invest a substantial amount of money and trust a software company for your payroll services of employees.
Software Pricing:
Most of the business owners or clients will always look for a software rich with requirements and lower cost. Some of the business owners especially small enterprises look for the software which they can afford. Different vendors offer different types of pricing system and policy. As a business owner you need to determine the pricing policy & matrix of individual vendor whether perpetual or time-based pricing. The pricing methods can be of various type. You need to set out a typical budget which you are going to invest into the software. Many vendors come up with different pricing policy such as onetime license pricing, monthly basis payments and even yearly basis payment, but again the lower prices doesn't always determine a software's usability. It is up to you to decide what will be your pricing payment method.
Not all vendors will give you a complete set of features in their software. Some of the additional features & reporting tools which you may require might cost a bit more than your budget. Therefore, depending on your business necessity, you will select what are the topmost things that you require to run the core business functionalities. Some of the software providers even come up with different pricing packages, you might even look at those packages and make a checklist whether it is covering up your business requirements or not. So, it is very important to understand how a software company will charge you as bigger software vendors will charge according to their brand image or the quality of their product. Also, you need to make sure of the contracts & policy of the software vendor whether you will be able to cope up with them or not. You should also look at the hidden charges such as customer services, add-ons, implementation, training, support & hosting charges etc.
Going for a free trial or demo:
Operating free demo is important from different software vendors. Most of the company provides or schedules demo based on business requirement, some of them even give free trial of 7 days or 30 days. So, you can go for the trial and just with few clicks you can understand the gist of the payroll processing and the usability. By testing the software before purchasing you can also determine whether the software is a usable option for your employees.
In Bangladesh, one of the renowned HR & Payroll software which covers all the requirements of business is LinesPay. It is a comprehensive HR & Payroll system which can sort out all the complexities of people management in business.
LinesPay, provides demo of the system which has the validity period of 7-15 days. Customer's also receives 24/7 customer service and support.
Contact Us

+88017 3007 1001

sales@linespay.com