Modules of a standard Payroll system
Payroll management is one of the essential business strategies of an HRM system which your business enterprise plays and it is one of the maximum inconvenient and time-consuming everyday activities. Although It doesn't generate direct sales, maintaining a clean payroll system means time and money savings as well as increased efficiency to your business. This is why a payroll software is a must for medium or larger enterprises/organizations.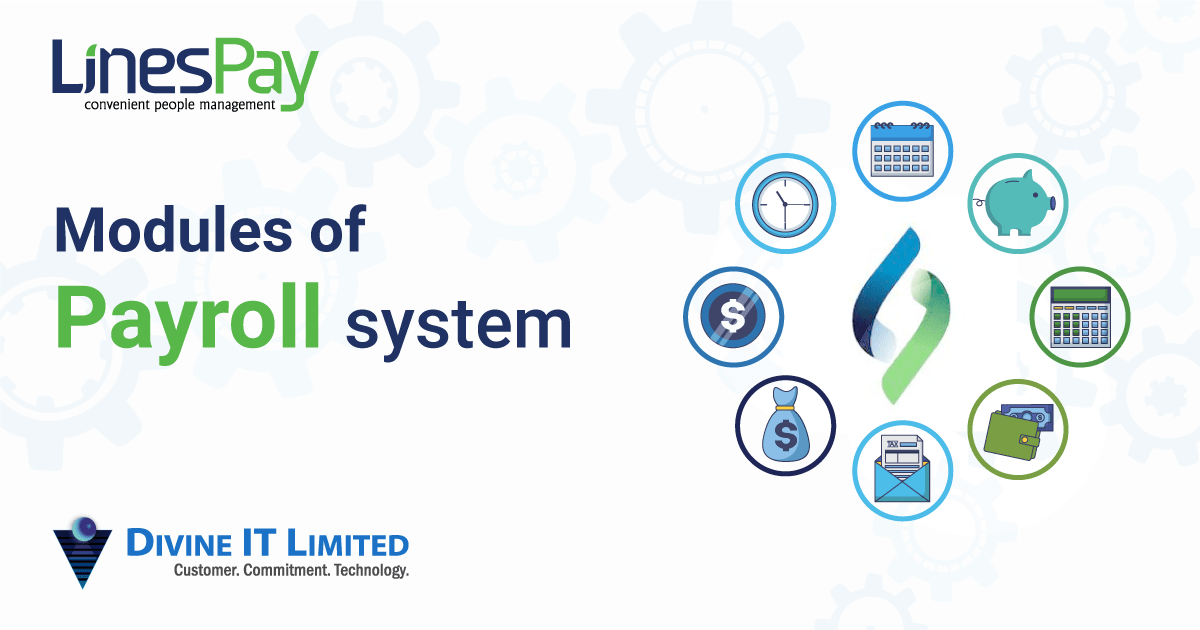 The current scenario of managing proper payroll process in medium or larger enterprises has been suffering from greater complexity due to lack of an optimized payroll system. In order to get rid of that complexity, payroll software as well as HR software in Bangladesh has become very popular in the market, so that it can reduce the pressure of handling payroll functionalities. For adapting a standard automated payroll software, there are certain modules or features which most of the vendors serves for an enterprise as recommended requirements.
Process of direct deposit of salary:
Automated of direct deposit is probably the most demanding and important feature in the Payroll Software which is directly connected to salary payment processing. Adapting this feature eliminates the burden of hanging out checking deposit slips for longer period of time of individual. It fastens up large amount of employee salary processing altogether with a clear notification of employee salary paid. This also reduces the operating cost of payroll processing, saves money and avoids the old method of distributing paychecks. So, this module is kind of a win-win situation for any type of business or enterprise.
Time & Attendance Integration:
Standalone payroll management software may additionally include timesheet or a time-tracking function or even multiple attendance device integration to control attendance. This module tracks absences, increments, leaves and attritions and sync this information with wage calculations. A few superior functions can help you manipulate a couple of shifts and transfers and biometric integration to reveal actual-time clock-in/out
Employee records defines the tracking of employee which puts directly impact in payroll functionalities such as appraisals, days of absence, holidays, disciplinary records, employment & salary history, letter or statement of employment and other records such as offer letters, tax records etc. The record module will help to function out payroll processing much easier for an employee and all the outlines are automated which will automate the payroll processing based on these records and meeting up the standard HR policy of an enterprise.
Payroll Legislation:
Legislation includes tax calculation per year, automated calculated of all the statutory leaves such as sick, maternity, paternity, adoption pay etc. The module consolidates wage-associated items like attendance, salary grade, benefits, reimbursements, leaves, advances, withholding taxes, terms and guidelines, and so forth. It also includes the employee earnings, salary increments, automated refunds with interest calculation depending on the company regulation & policy. Most solutions require manually to set up with their policies, then the system takes over the payroll manner. It can be custom designed alongside multiple pay and benefits systems and similarly configured for particular employees or contractors. The data analysis is also very important in this feature for which an informative dashboard is a must.
Employee Benefits Configuration:
Bonus configuration is an important aspect in any payroll software especially when the module can manage numerous benefits claims, along with allowances and other worker perks. A few solutions function understanding base of blessings wherein employees can select and post a claim.
Tax Service & Processing
Tax processing an important implement that relates connectivity with statutory compliance and government body and one of the important features in Payroll processing. Automating the tax function will help to avoid the miscalculations while doing in manual processing, save time, and can also be opted following the standard guideline of tax services for different countries. Similarly maintaining the tax document of individual employee is vital. Payroll software program needs to be capable of creating them automatically, filling in the deposit statistics. in addition, it should be able to ship the ones paperwork to the right enterprise, dealing with the tax submitting procedure from beginning to cease with minimum oversight.
Expense Management:
Feature includes all the expenses, deductions, loans, advances and different employee fees which are entered, tracked and calculated on this module. Some payroll systems function a mortgage ledger to account for all authorized worker loans. This module may additionally deal with reimbursements based totally on authorized charges. Expense management usually incurs when the Payroll Software is integrated with the Accounting solution which covers up all the accounting procedure and transactions of business.
Reports & Analysis:
The important figure which is being looked out in any category of business software are the reports & analysis. Reports are the primary needs for any business or enterprises which will help to go for further or deeper analysis of business or HR statistics of a company. In short it is also known as Business Intelligence. The reporting module will provide in depth overview of finances, taxes, workers' repayment and other payroll facts such as salary statements, benefits reports, leave summaries and many more. Those reports reveal developments and patterns that HR and accounting departments can use to improve their operations whether it's allocating resources better or dealing with extra time in another way. Those insights can lead you to go for financial savings and maintain efficient payroll processing which will allow to go for better decision-making ability for management issue of an enterprise. Also, it has to be made sure of providing customized reporting ability by the vendors depending on the client's requirement.
Contact Us

+88017 3007 1001

sales@linespay.com