Comparison of Payroll software of Bangladesh
Bangladesh is the second fastest growing economy of 2016 driven by its exports of ready-made garments, remittances and the domestic agricultural production. The country chased its economic growth mainly through export-oriented industrialization. With the emerging economy, the number of organizations, start-ups, factories, enterprises are also increasing at a rapid rate. Therefore, in every industry and business sector recruitment of workers are never at a halt.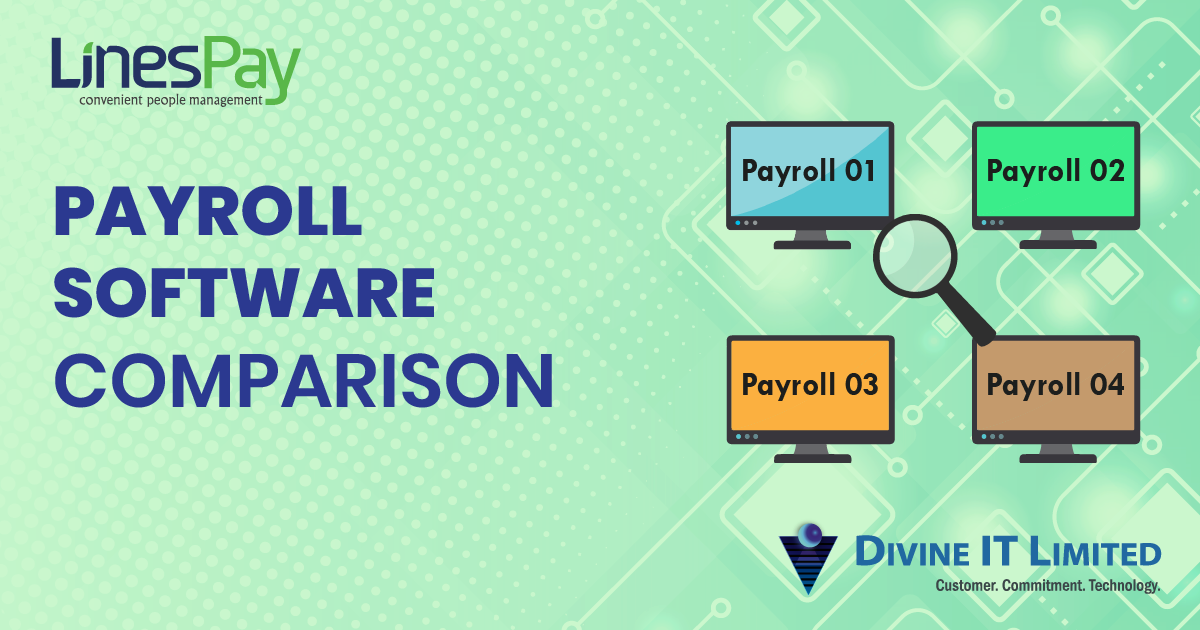 The expansion of human resource in every organization demands an organized structural flow. It becomes a necessary step for the organizations to produce error-free results without spending much time on Human resource related tasks. Besides, the HR & payroll department also oversees the income tax related procedures which are often elaborate and are prone to mismanagement.
To avoid such mistakes and complete the HR & payroll related tasks, organizations in Bangladesh are keen on finding an all-in-all platform to maintain the HR and payroll functions from a centralized host.
Observing the growing demand for HR & payroll systems throughout Bangladesh, the tech software companies have surveyed the industries and the HR, payroll norms of organizations which resulted in the development of numerous HR and payroll systems in the market.
We have explored the softwares in the market which more or less renders the mentioned functionalities and selected some of the bests in Bangladesh. Let's take a look at the features of each of the systems and their workability.
Syntech Solution Ltd
Syntech solution provides a web-based solution for a HR department of a company catering both employees and the HR administrators. Employees can have the ESS facilities which provides information on duty, pay policy, leave. The HR admins can achieve the whole database accessing all information about each and every employee. Some of the significant features of the HR & payroll are: -
Employee detail profile
Employee performance evaluation
Employee training
Employee termination and pension
Employee recruitment
Employee experience, personal information
Income tax, deductions, banking and provident fund
Individual or group salary provision
Generation of pay-slip
Generation of reports related to branch, department, employee attendance and leave, payroll and bonus.
ROOPOKAR
Roopokar HR & payroll software provides an intelligent human resource and payroll management system operating in both online and offline mode. To plan workforce and manage workflow with least amount of resources are the topmost functionalities of this system. The software is a one stop solution which also offers integration tool to support any other operational modules or functionalities. Some of the features of this HR & payroll system is given below: -
Employee management
Performance management
Leave management
Corporate scoreboard
Attendance management
Holiday management
Announcement Section
Award Section
Bulk attendance report upload facilities
Departments of company section
Employee Designation section
Office Shift management
Employee clock in and clock out system from employee panel
Payroll Management Module
Expense Section
Provident fund management system
Salary management
Increment management
Bonus/allowance management
Loan management
Job Post Section
Job Application Section
Resume Search
Resume Management
Interview Management
Admin Role Configuration
Daily Report section
Admin panel for both HR administrator and Employee
Employee activity log system
Permission assign section
All report charts
User Management
Task assign system for individual employee
Crystal IT- shorol
Shorol is a web and desktop-based HR & payroll management software. The system manages an entire setup of a payroll process of an organization like salary structure, employee wise salary, income tax, loan deductions, late policy, hourly salary, salary sheet, salary adjustments, monthly salary adjustments etc. Besides it has a wide range of other HR functionalities which are:-
Roster Management
Shift Setup
Roster Plan setup
Roster Plan Details
Roster Details of Employee
Recruitment Management
Job vacancy Announce
CV Submitted
CV Short List
Interview process
Result published
Appointment
Attendance Management
Work Hour Setup
Manual check in/out
attendance through card/finger print
over time
Attendance data adjustment
Leave Management
Leave Type
Application
Approval
Summary (include in Avail & Total Leave Taken)
Bonus Management
Bonus Setup
Bonus Processing
Bonus Adjustment
Training Management
Training Details
Announce for Application
Application
Selection
Test
Course & Questionnaire
Certification
Employee Management
General
Contact
Academic
Experience
Training
Reference
Other qualification
Service Management
Joining
Confirmation
Promotion
Transfer
Retirement
Performance Management (KPI)
KPI Matrix Indicator
Corporate score board
performance benchmarking
Performance Evaluation Report
Payroll Management
Salary structure
Actual Salary
Adjustment
Bonus
Provident Fund
Salary Sheet Generate Monthly
Loan(provident fund, house loan, Tax)
Allowance
MIS Reports
Employee Information
Salary Information
Leave Information
Attendance Information
Others Report
Silent Feature:
Mail & SMS sending.
Kormee
Kormee offers a full HR & payroll cycle solution. The software manages the entire life cycle of an employee. The system is ideal to establish policy, procedures and proper practices in the organization. The payroll solution of Kormee includes integration tool to integrate with any other attendance devices all connected to a central system. The system generates pay-slip, reports, benefits, increments, overtime, income tax, provident fund deductions, lunch & transport allowance and so on.
The software also includes Loan and advance, bonus management and numerous reports such as:-
Employee Information
List of active employees
Category wise employee list
List of newly joined employees- Date range wise
Date of separation wise employee list
Date range wise promotion information
Employee promotion letter
Transfer information
Increment Letter
Appointment Letter
Job Confirmation Letter
Employee bio-data
Gender wise total employee
Leave Reports
Employee Leave Transaction
Leave Summary Report
Monthly Leave record
Attendance Reports
Continuous Absent Report
Daily Attendance Report
Daily Absent Report
Daily Present Report
Daily Late Report
Daily Attendance Summary
In Punch Miss Report
Out Punch Miss Report
JOB Card
Payment Reports
Salary Pay-slip
Monthly Salary Sheet
Salary Summary Sheet
Bonus Disbursement Sheet
Bank Advise
GenIT
The HRMS of GenIT connects the human resource management system and information technology in a single platform. The software focuses on automating the HR & payroll tasks and simplifying payroll processing and workforce management. The detailed features are given below:-
Employee Management:-
Manage employee details like attendance, salary, leave, promotion etc
Dynamic Sign In and Sign Out
Employee login
Set Employee Salary
Attendance/Leave Management
User-friendly, flexible and full Employee Attendance Management (manual/fingerprint)
Download attendance report in pdf
Set office In and Out time
Automate early or late leave count
Leave Balancing
List of public and company holidays
Attendance and report (employee/date/department wise)
Project Management
Project lists and project information
Team creation
Assign team to individual tasks
Logistic support
Expense Management
Expense category
Expense reporting and approval workflow
Download expense reports
Assets Management
Add asset (category and asset)
Asset details
Payroll Management
Manage employee information
Define the emoluments, deductions, leave etc
Full and Final statements
Manage salary structures
Generate Payslip at the convenience of a mouse click
Generate and manage the payroll processes according to the salary structure assigned to the employee
Loan Management
Define Company and employee share
Accumulation plus interest upon retirement, resignation and death
Automation with payroll
Notice Board
Create notice and manage notice
Notice publish/unpublished
Training Management
List of all training program that company has
Records all the employee's training records
Cost Management for employee training system
Training evaluations
Awards
Add award
Manage award
Divine IT Limited- Linespay
Linespay is a web-based all-in-one HRM solution which runs independently on any platform, has a user-friendly interface with an easy to deploy architecture. This system matches with the user's present and future strategies and workflow. The payroll functionality includes the basic features and along with that Future Payroll Procedure, a feature managing old and existing loans, allowances and other earnings. The feature list of LinesPay is shown below:-
Employee Management
Department Wise Employee
Employee Profile & Information
Group or Individual wise Employee Profile
Employee Ledger
Employee Pay scale
Employment Information
PF Opening Balance
Batch Shift Change
Attendance Information Modification
Employee Promotion
Employee Transfer
Employee Separation
Employee Rejoining
CV & Image Attachments
Batch Wise Employee
Employee Release
Salary Sheet Individual
Employee Resignation
Employee Data Translation
Employee Qualifications Management
Branch Wise Employee
Total Employee Salary Control
Employee Distribution Portlets
Employee Operation Records
Retirements & Termination Procedure
Employee Specializations
Employee ID Cards
Employee Evaluations
Employee Signature Management
Employee Separation & Rejoining
Employee Distribution Portlet
Department Configuration
Employee Configuration
Employee Asset
Employee Asset
Asset Assignment
Asset Release
Time & Attendance
Attendance Information
Attendance Trends & Daily Summary Portlet
Attendance Device Data
Post & Unposted Attendance Device Data
Restore Attendance Data
Attendance Device Connectivity
Raw Data Posting
Daily Timesheet
Attendance Verification Control
Individual & Overall Employee Attendance
Late In & Early Leave Policy Management
Overtime Management
Shift Schedule Management & Status
Shift Time Slot Management
Time Rounding & Skip Over Information
Import or Upload Attendance Data
Single Employee Attendance
Attendance Configuration
Attendance Device Settings
Shift Roster
Shift Schedule Status
Single Shift Roster
Roster by Shift Sequences
Shift Swapping
Swap Employee
Current Shift
Employee by Shift
Off Day Shift
Swap Approval
Recommend Shift Swap
Mail Recommendation Shift Swap
Rollback Shift Swap
Leave & Holiday Management
Late Deduction Policy
Leave Deduction Policy
Leave Application Management
Recommend Leave Application
Leave Application Approval
Revise Leave Applications
Leave Balance
Unauthorized Leave
Leave Status
Leave Category
Leave Encashment
Encashment Payment Procedure
Leave Approval Layer
Maternity & Paternity Leave & Billing
Encashment Paid Status
Bill Approval Layer
Upcoming & Future Holiday Schedule
Special Holiday Management
Leave Carry Forward Process
Employee Leave Configuration
Payroll Items
Payroll Items Generation
Location Dependencies
Payroll Item Translation
Pay Scale
Pay scale Information
Employee Wise Pay scale
Pay Scale Salary Grade
Pay Scale Grade Data Wise Salary Batch
Employee Salary Increment
Pay scale Data Management
Payroll Schedule
Employee Opening Balance
Voucher Integration
Multiple Employee Vouchers
Salary Payment Vouchers
Payroll Payment Procedure
Employee Ledger Integration
Schedule & Unscheduled Payment
Sales & Overall Bonus Payment
Advance Salary Payment Procedure
Extra Overtime Payment
Refund Payment
Payroll Earnings
Irregular Payroll Liability
Irregular Salary Calculations
Refund Interest Calculations
Payroll Activities & Liabilities
Payroll Expense Portlet
Tax Rules
Payroll Reimbursements
Department wise Expenditures
Payroll Vendor Management
Unpaid Payments Management
Loan & Advance
Financial Loan
Employee Loan
Salary Loan & Advance
Employee Salary Advance
Loan Verifications
Loan Approval Layer
PF Loan
Mobile Loan
EMI Loan
Loan Payments
Employee Loan Disbursement
Loan Repayments
Repayments Schedule
Reschedule Payroll Loan
Loan Repayment Issues
Loan Outline
Loan & Advance Salary Configuration
Home Loan from Company
Upcoming Loan Payment Vouchers
Bank Wise Loan
Loan Payment Requirements
PF & Gratuity
PF Income
Employee PF Income
PF Refund Rules
PF Schedules
Auto PF Calculations
PF Journals
PF & Gratuity Configuration
HR Cost Center
Cost Segments
Cost Segment Assignment
Cost Center Dashboard
Monthly Wise Expense Summary
Cost Center Wise Expense Summary
Department Wise Expense Summary
HR Budgets
HR Cost Center Budgets
HR Expense Trend Portlets
Budget Vs Expense Portlets
Yearly Expense Comparison
Recruitment & Selection
Job Requisition
Batch Wise Requisition
Candidates Requisition Vs Accepted
Recruitment Recommendation
Recruitment Approval
Job Requisition Summary
Vacancy Requisition
Job Allocation
Manpower Status
Job Templates
Candidate Academic Information
Additional Responsibility
Job Terms & Conditions
Job Benefits
Job Responsibility & Declaration
Vacancy Information
Vacancy Candidates (Short & Wait)
Final Selected Candidates
Candidate Results & Ranking
Recruitment Schedule Management
Interview Boards
Online Candidates Management
Recruitment Offer Information
Job Acceptance Information
Candidate Training Information
Candidate Mark Assignment
Assessment Schedule
Vacancy Closing
Vacancy Posting or Publishing
Candidate Schedule Maintenance
Performance Appraisals
Upcoming Appraisals
Individual Employee Performance Appraisals
Performance Appraisal Score
Appraisal Approval Layers
Appraisal Pending for Scoring
Make Performance Appraisal
Performance Appraisal Evaluation
Performance Rating System
Performance Criteria (Single or Group)
Performance Appraisal Form
Performance Criteria Group Weightage
Employee Specialization
Unit of Measurement Specialization
Specialization Types
Specialization Category
Specialization Items
Specialization Terms
Training Management
Training Organization
Organization Information
Training Materials
Training Budget
Training Status
Training Cost Management
Training Schedule
Budget Expenditure Summary
Training Calendar
Training Venue
Trainer Management
Training Wise Trainers
Timeline & Duration Maintenance
Training Attendance
Training Evaluations
Training Vouchers
Schedule Wise Training Vouchers
Training Activities
Contact Us

+88017 3007 1001

sales@linespay.com