Comparison of Payroll Software Worldwide
A good payroll system software records the payment related information. The software would streamline manually done tasks, reduce the risks involved in tax compliances, automatically track tax policy changes, recording employee work time. In short, wage management, time & attendance management, Income tax management, tax and wage reports and so on.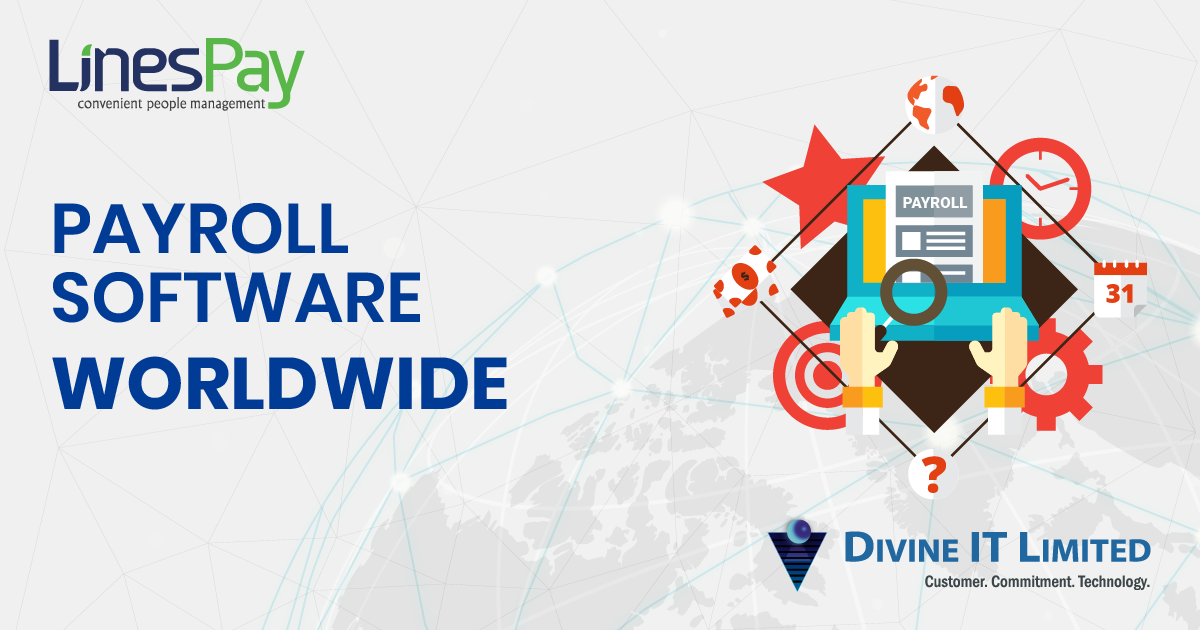 Every business organization requires a payroll system to process its payroll related tasks. Based on the organization's payroll structure which could be on a weekly, bi-weekly, or monthly basis, the payroll software is configured and processed. Acquiring a payroll software is critical to a business to streamline its processes. Payroll does not only concern the net income of an organization but it is also a significant factor which comes into play during tax paying and adhering regulations. To avoid mistakes which is a common occurrence handling the accounting department, the usage of a payroll software is quite common and deemed necessary.
Error in accounts related tasks are trivial mistakes which can bring severe consequences. To avoid such complexities, an organization needs to ensure that their employees are paid accurately on appropriate time. Some organizations can manage payroll manually but an honest mistake in these cases are often observed. Thus, businesses of any size should look for a payroll management system to handle the recurring task of payment of wages and also the long-time responsibility of submitting income taxes and maintaining the annual records.
Some of the leading payroll management software's are discussed below.
BambooHR
BambooHR is a HR software used by small and medium sized businesses. It is a cloud-based system designed with intuitive features like applicant tracking system (ATS). The software offers automated employee tracking, performance management, electronic signatures, timely reports. Using a convenient mobile app, employees can use the ESS features of the software. The system alerts users for upcoming events set by the admin or the user himself, so the user never misses any training session or meeting.
Oracle HCM Cloud software
Oracle HCM Cloud is a complete human resource management suite. This adaptable tool is developed to support an entire workforce in any part of the world for every size of business and in any type of industry. This software supports the entire employee life-cycle starting from recruiting to retiring which includes most sought-after solutions like, Workforce management, Talent management, PF management, HR help desk, Advanced HCM.
Intuit Quickbooks Payroll software
It is a web-based payroll system and it integrates with the Quickbooks accounting solution for better functionality. The software is designed for small businesses to manage accounting and payroll at one platform. Besides performing the payroll related tasks, users also receive detailed reports showing total payroll costs, cost breakdowns between salaries and taxes. This software allows to print pay stubs as well. All of the functionalities are also available on the online payroll mobile app which can be operated by an iOS or Android device.
Gusto Software
Gusto software, a web-based software is designed to serve small businesses. The software has dynamic tools to manage other HR core functions such as time tracking, recruitment and training. The employees can enjoy their own online accounts, filling their personal information into the system and monitor their paper works from one central point. The software delivers electronic payslips to employee's inbox upon each transaction. The software does various critical payroll related jobs including the option to make charitable contributions to different organizations of their choices from their paychecks. Apart from that the software is eligible to cover all the necessary income tax steps. The additional features include, third party calendar integration, multiple pay rates, customizable reporting and so on.
Workday Software
Workday is a cloud-based enterprise resource planning system suitable for businesses of all sizes for every type of industry. The human capital management solution offers workforce planning, recruitment functionalities, talent management, compensation payment and calculation, time and attendance, training etc. the online help desk of workforce provides support to its customers. The software can be used on a mobile device which has a graphical user interface. It is also easier to integrate with other key software allowing real-time data entry.
Dayforce HCM Software
Dayforce HCM is a cloud-based human resource management system developed for medium to large sized enterprises. The software provides a platform for workforce planning, administration management and talent management. The software allows HR professionals to handle employee payrolls and manage timing. Employees can also enjoy employee self service system, where they can track their attendance record, task schedules and other work-related detailed information from their personal portals. The software has a single point from where the admin can manage the hiring procedures and manage benefit enrollment, sick entitlements, scheduling, payroll etc. The software lets the supervisor set annual goals for the employees or team members and can rank them based on their performance at the end of a project or year. Other beneficial modules offered by Dayforce management software is, document management, recruitment management, appraisal management and so on. It has integration tools to integrate various features of other applications related to HRM. Dayforce lets the user do unlimited customizations to setup with the business including completely customized reports.
Zoho People Software
Zoho people software is a cloud-based human resource software developed for business of all types and size. The system offers time & attendance, employee self-service, leave management, customization on reports. Employees can apply for leave online using their personal portal on which they can select their leave types. The HR administrators can also view all the employee information like leave type, employee location details, employee experience, employee roles. Zoho People software allows users to create custom modules to make their solution more functional. The user can add forms and tables based on their purpose. The software offers drag and drop functionality for easier usability. The File Cabinet feature of the software provides the HR professionals the opportunity to store, record and share HR and company related documents.
LinesPay
LinesPay is an Integrated, Flexible and Affordable Human Resources and Payroll Management System ideal for managing organization's most valuable assets, the "Human Capital". LinesPay is equipped with every aspect of HR management tools as well as robust reporting capabilities. The system helps organizations manage the entire employee life-cycle all the way from planning, recruiting to paying their benefits and compensations. Its inherent processing that will help your organization to move in a dynamic and intelligent way. It deals with the aspects of employee's details, attendance & leave management, salary disbursement with payroll items & pay scale settings, pay formula allowances, schedule & unscheduled payment, advance wages, loan calculation, automatic deduction of provident fund/Income tax from monthly salary etc. Automatic payslip generation and all advance report generation makes the software very computable. The system is based on a modular approach and thus can be used by smaller organizations as well as larger enterprises.
Opting for a payroll software is one of the most important business automation made in a business organization. The tasks included in the payroll management system is very time-consuming and tedious in nature. Although it does not generate direct revenues but keeping the process clean provides cost savings and efficiency to the business. This is why an all-in-all payroll software is important so that the management can focus on other income generating strategies and the revenue generating tasks.
Contact Us

+88017 3007 1001

sales@linespay.com